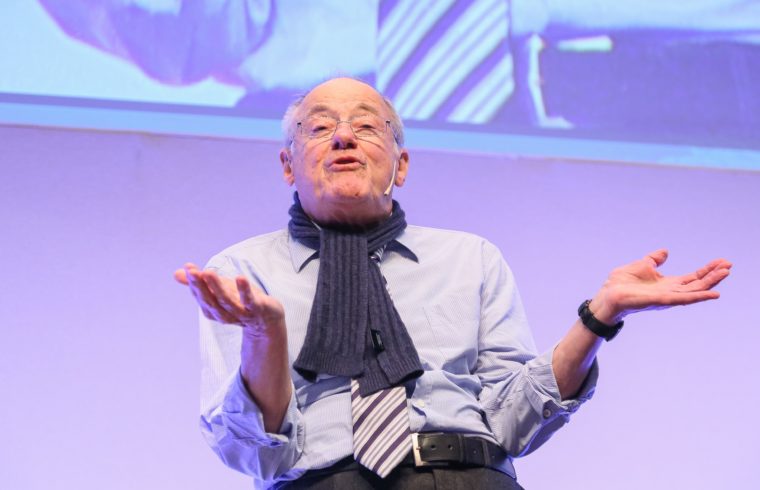 Ein Inspirator, Wegbegleiter, Mentor und Vorbild für sehr viele Menschen in der Controlling-Community und weit darüber hinaus wird heute, am 12. Mai, 85: Der Controlling-Pionier, Mitgründer und Ehrenvorsitzende des ICV, Dr. Dr. h.c. Albrecht Deyhle.
Seit den 1960er Jahren hat sich Albrecht Deyhle einen Namen gemacht: als Autor, Unternehmensberater, vielseitiger Unternehmer, Mitgründer des ICV. Der Begriff "Controlling" geht auf ihn zurück; er hat ihn geprägt, einer akademischen Disziplin ihren Namen gegeben.
"Albrecht Deyhle zu erleben, ist etwas ganz Besonderes. Denn er besticht nicht nur durch seine geballte Kompetenz, er geht mit Leib und Seele zu Werke", hat der langjährige ICV-Vorsitzende Siegfried Gänßlen einmal sehr treffend geschrieben. In vielen persönlichen Begegnungen haben auch wir vom ICV-Kommunikationsteam Albrecht Deyhle als freundlichen, gewinnenden Menschen kennen- und schätzen gelernt, der trotz seines großen Erfolgs seine Gesprächspartner und deren Tun achtet.
Von ganzem Herzen gratulieren wir Albrecht Deyhle, wünschen Glück, Gesundheit und Freude!
An inspirer, companion, mentor and role model for a large number of people in the controlling community and far beyond is today, May 12, 85 years old: The controlling pioneer, co-founder and honorary chairman of the ICV, Dr. Dr. h.c. Albrecht Deyhle.
Since the 1960s, Albrecht Deyhle has made a name for himself: as an author, business consultant, versatile entrepreneur, co-founder of the ICV. The term "controlling" goes back to him; he shaped it and gave the name to an academic discipline.
"To experience Albrecht Deyhle is something very special. Because he impresses not only by his concentrated expertise, he puts his body and soul to his work", the longtime ICV Chairman Siegfried Gänßlen wrote once very aptly. In many personal encounters, we too have come to know and appreciate Albrecht Deyhle as a friendly, winning person who, despite his great success, respects his interlocutors and their actions.
With all our heart we congratulate Albrecht Deyhle, wish him luck, health and happiness!