Der I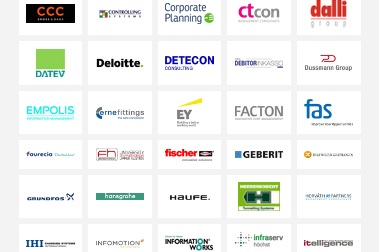 nternationale Controller Verein (ICV) begrüßt dieser Tage weitere Firmenmitgliedschaften: Zwei Unternehmen aus Polen – die Firma Ampol-Merol Sp. z o.o, Handelsunternehmen für Saatgut, Dünger, Viehfutter und Pflanzenschutzmittel, und SOLET Sp. z o.o, BI-Softwarelösungen, sowie aus Deutschland die Roto Frank AG, Systemlösungen und Serviceleistungen für Fenster, Türen, Wohndachfenster und Zubehör.
Damit sind in diesem Jahr bereits 29 weitere Unternehmen ICV-Firmenmitglieder geworden, insgesamt zählt der ICV aktuell 159 Firmenmitgliedschaften.
Ein herzlich Willkommen unseren neuen Mitgliedern! Dankeschön allen Beteiligten, die sich für die Mitgliedergewinnung engagieren!
The International Association of Controllers (ICV) welcomes these days further corporate members: two companies from Poland – the Ampol-Merol Sp. z o.o., trading company for seeds, fertilizers, cattle feed and pesticides, and SOLET Sp. z o.o., BI software solutions, as well as, from Germany, Roto Frank AG, system solutions and services for windows, doors, roof windows and accessories.
As a result, 29 new companies have become members of ICV this year, and the ICV currently has 159 corporate memberships.
A warm welcome to our new members! Thank you to all, who were engaged in the process of gaining the memberships!