The 12th International Controller Congress Controlling Intelligence Adventure started today, December 3 in Poznań, Poland. It was opened by Dr. Tomasz M. Zieliński, Managing Director of ICV POLAND and Dr. Marlena Ciechan-Kujawa.
After introducing the speakers and partners of the Congress, Dr. Tomasz M. Zieliński took the opportunity to present the ICV controlling philosophy and the development strategy of the ICV POLAND. Dr. Zieliński focused on the controller's role in the processes of digitalization, Industrie 4.0, Big Data development. He also presented the ICV/IGC controllers' mission statement. After that he discussed the development plan of the International Association of Controllers (ICV) in Poland, presenting the Heads of the work groups, topics that are of highest importance now and role of corporate members at the ICV. For Polish controllers and other ICV members the ICV and Partners prepared an interesting offer of events in many member countries and many publications in German, English and Polish.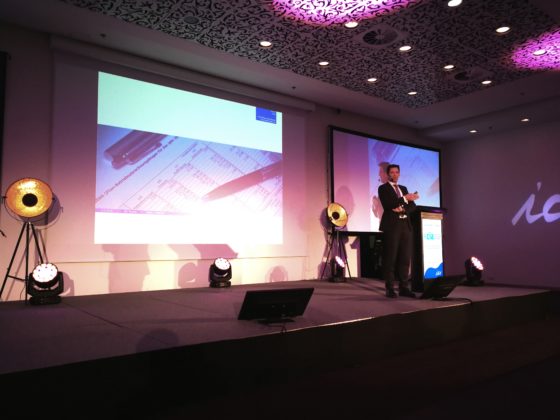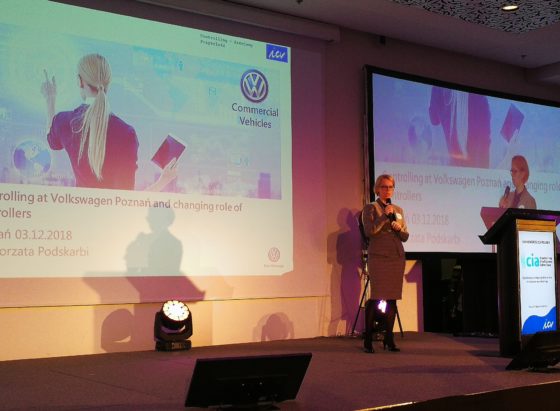 There were two keynote speeches at the Congress. First by Prof. Dr. Heimo Losbichler (left), Chairman of the Board of the International Association of Controllers (ICV). Prof. Losbichler focused on the impact of digitalization of the controller's profession. WHU studies says: 4/10 of the most important controllers topics are digitalization-related. There are voices that robots will replace controllers – is this true? What can we do? Prof. Losbichler showed that there are only minor changes between most important task of controllers in 1986 and 2017. That doesn't mean there are no changes: there are changes in how we do but not in what we do. Does digitalization mean that we as controllers lose our importance? Do we lose our jobs? Prof. Losbichler pointed out what others say: Managers can take over activities of controllers. Machines can take over activities of controllers. Also data scientists can take over activities of controllers. Controllers can take over activities of controllers: we are now more efficient. Does it mean that the controller becomes obsolete through digitalization and self-controlling? Prof. Losbichler  showed some arguments that argue with this statement and says that controllers can gain more importance and there could be more controllers:
We have more available information in/about the company (Big Data) – it means there will be more tasks for controllers.
Business becomes more volatile. It leads to a greater need for information and increased time pressure.
Managers do not want to take over the activities of controller,
New jobs through IT systems, change management, risk management,
Easy to use tools allow controllers to develop / change tools on their own.
Prof. Losbichler proved in many ways that the cornerstones of controllers will continue to exist, although digitalization will change controlling and the role of controllers. His demand: "Controllers have actively shape their role and not leave it to others!"
The second keynote speech had Małgorzata Podskarbi (right), Member of the ICV Board and Director of the Process Center & Local Content at Volkswagen Poznań Volkswagen Poznań. She talked about controlling at Volkswagen Poznań and changing role of controllers. First she took the participants on tour to Volkswagen Poznań and she introduced to controlling at VW.
Then she named 3 trends in controlling:
Controller as a business partner and innovator. Controllers talk to specific departments, communiation in important. She talked about 4 controller's functions at the company: business partner, change agent, value integrator, business conscience. It's not only giving information, it's also looking ahead.
We have impact on the company culture and employees.
Controller's role in data management / real time reporting.
Finally she focused on what it means for controllers:
New models of work organization
Move up & VUCA
News business models
Her conclusion: "We have much more to focus on strategy, growth and business partnering!"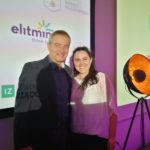 The ICV-Communication Team, with Anna Wlodarczyk and Hans-Peter Sander, is live reporting from the #cia2018_controlling in the ICV-ControllingBlog, on Twitter and as "icvcontrollerverein" on Instagram.