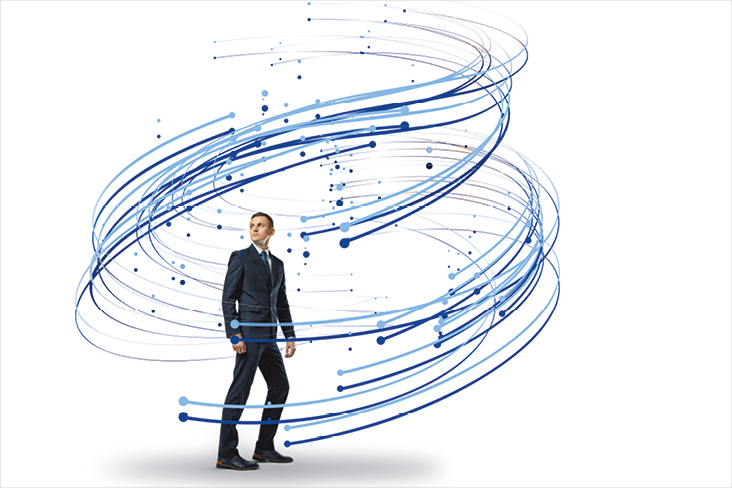 The time has come: From now on, you can register for the largest conference for controllers and all interested in controlling! The ICV invites to the 43rd Controller Congress. It takes place on April 23/24, 2018 in Munich. As usual, visitors can look forward to an extensive one-and-a-half day program with contributions on current issues as well as on long-running finance problems. 19 speakers are on the agenda, with lectures from "ABB Finance transformation journey" to "Financial Leadership at AIDA Cruises", a field report by a controller in sales, a panel discussion on CSR / IFRS 15 / IFRS 16 right up to the value added square. The range of topics follows the motto of the 43rd Congress: "Controlling on the Move: questioning – rethinking – mind shift".
In the 43rd year of the event, one of the highlights is the presentation of the award for a particularly successful, trend-setting work of a controlling department. Previously known as the ICV Controller Award, the award is now given under almost identical conditions, but with a new name: "ICV Controlling Excellence Award".
As usual, the two mornings – Monday, April 23 and Tuesday, April 24, belong to the lectures. On Monday afternoon, you have a choice to participate in one of the clusters with focus on: "Digital controlling – reorientation of the corporate management", "What can controllers learn from the IFRS " and "Foresight in sales". After very popular and successful premiere of the free Speed Coaching last year, this time again Lothar and Katrin Kuhls offer themselves to discuss one specific problem from your professional career.
The evening traditionally includes Happy Hour and the legendary "Controller's Beer Garden" at the Paulaner in the event hotel Westin Grand in Munich's Arabellastraße.
Don't forget: If you sign up by 15 February, you benefit from the early booking discount!
The Event is conducted in German / English with simultaneous translations between these two languages!