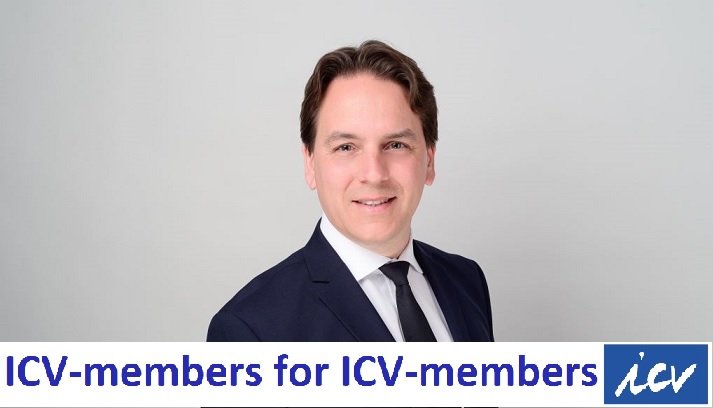 Die Corona-Pandemie und die weltweiten Maßnahmen für ihre Eindämmung treffen uns seit mehreren Wochen. Die Auswirkungen sind unterschiedlich stark; neben einigen Profiteuren ist die Lage für die meisten Unternehmen ernst oder sogar existenzbedrohend, trotz der staatlichen Hilfsmaßnahmen. Unabhängig davon gibt es zahlreiche Aspekte, die Unternehmen bzw. die Geschäftsleitungen – akut, aber auch langfristig – strategisch und im operativen Tagesgeschäft beachten sollten.
Hierüber gibt RA Gunnar Helms, Leiter des ICV-Fachkreises "Compliance und Controlling", im Webinar "In der Coronakrise: die wichtigsten (Rechts-)Themen für Unternehmen – ein Überblick mit Checkliste" im Rahmen der ICV-Initiative "Von ICV-Mitgliedern für ICV-Mitglieder" wertvolle Orientierungshilfe.
Zur Teilnahme bitte am 30.04./kurz vor 16:00 Uhr diesen Link (zoom-Meeting) klicken: https://lmy.de/cVz3Y (falls erforderlich, hier die Meeting-ID: 833 9734 7648 und das Passwort: 534375)
Sie können den Link auch an interessierte Kolleg*innen weiterleiten.
Corona pandemic and global measures to stop it have been with us for several weeks. The effects are at different levels; In addition to some who profit, the situation for most companies is serious or even threatening their existence, despite the state aid measures. Irrespective of this, there are numerous aspects that companies or the management should consider strategically and in day-to-day operations – both now and also in the long term.
RA Gunnar Helms, Head of the ICV expert work group "Compliance and Controlling" gives valuable guidance in the webinar "In the corona crisis: the most important (legal) issues for companies – an overview with a checklist" as part of the ICV initiative "From ICV members for ICV members".
If you want to participate, please click this link (zoom meeting) on April 30 / shortly before 4:00 p.m.: https://lmy.de/cVz3Y (if necessary, here the meeting ID: 833 9734 7648 and the password: 534375)
You can also forward the link to interested colleagues.