Another great conference on controlling is behind us – on November 5, 2015 the 3rd ICCC International Controlling Conference in Croatia took place in Zagreb, bringing together around 150 participants from across the region. The conference began with the award for the best controlling project in Croatia in 2015. The award was given to Romana Petričević from COLAS Hrvatska for the project entitled "Head Office Costs Control". Thanks to her improved monitoring of costs, the company managed to save around € 290,000. The direct benefits for the company were: detecting the hidden costs, cost cutting, cost tracking, actual versus budget, exceed alarm, accounting changes. The direct benefits for the managers were: background for budgeting, manager responsibility, cost control policy. CEO of the company, Mr. Sinisa Košćak had the following words of praise for the project: "This is a tool which provides our top management with a good basis for strategic planning and business models development to gain sustainable growth."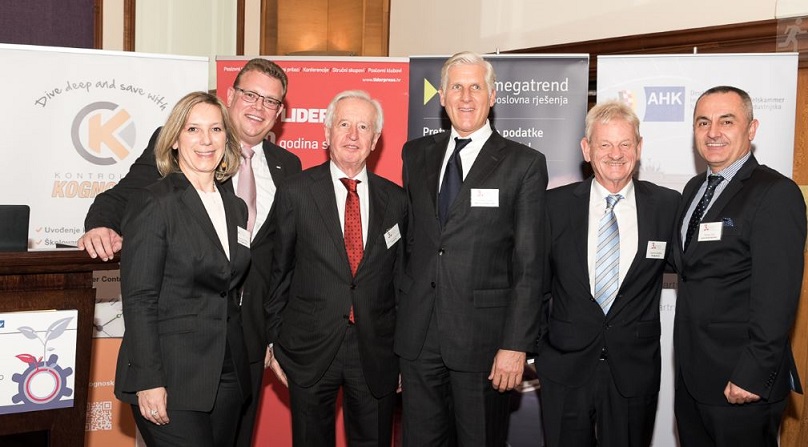 The conference featured a range of outstanding lectures.
Professor Péter Horváth was the key note speaker with the topic "Challenges to the Controller by Digitization". Mr. Siegfried Gänßlen talked about his life's path and about the controller as a business partner to management.
Ms. Marija Buhač from the Health Insurance Fund of Mostar spoke about the introduction of controlling in the public sector in her presentation entitled "From Strategic Goals to Operational Performance in the Health Insurance Fund of the Herzegovina-Neretva Canton".
Mr. Gunther Pichler presented a case study on how money is lost when the performance of an organization is not optimized.
The role of controlling in sales planning of the Blanco Group was described by Mr. Matthias von Daacke.
Mr. Damjan Sinković showed the development path of controlling in the Croatian company DOK-ING, and a brilliant presentation of IBCS was given by Mr. Andrej Lapajne.
Ms. Gordana Bauer offered an insight into communication skills with her presentation entitled "Communication – the Key to Successful Controlling".
Behind us is another great day for Croatian controlling. We believe that we have inspired the conference attendees to improve and further develop their controlling, but also encouraged many to apply for the best controlling project in Croatia in 2016.
Jasmina Očko