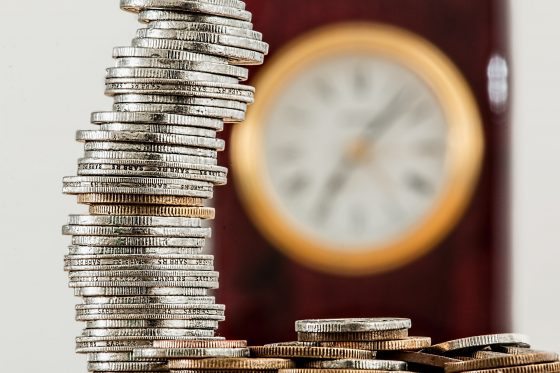 Das Programm des 46. Congress der Controller am 9./10. Mai in München ist bereits mit vielen spannenden Vorträgen gefüllt. Doch nicht nur die Referierenden werden dafür sorgen, dass das Fachtreffen wieder zu einem Highlight der Controlling-Community wird. Auch durch die Verleihung des ICV Controlling Excellence Awards am ersten Veranstaltungstag wird der Congress in besonderer Erinnerung bleiben. Controller und Controllerinnen sichern sich mit ihrer Teilnahme "Knowledge für Tomorrow's Business" und erhalten überdies die Möglichkeit, intensiv zu netzwerken. Wer bereits heute weiß, dass die Präsenzveranstaltung ein gesetzter Termin sein soll, meldet sich am besten zeitnah an. Denn wer schnell ist, kann sparen. Bis zum 6. März gibt es einen Frühbucherrabatt in Höhe von 90 Euro auf die Teilnahmegebühr. ICV-Mitglieder zahlen damit statt 1.220,- Euro nur 1.130 Euro. Nicht-Mitglieder statt 1.440,- Euro 1.350 Euro.
Mehr Informationen und den Link zur Anmeldung gibt es hier:
https://www.icv-controlling.com/de/events/congress-der-controller-muenchen.html
The program of the 46th Congress of Controllers on May 9/10 in Munich is already filled with many exciting lectures. But not only the speakers will ensure that the expert meeting will once again become a highlight of the controlling community. The Congress will also be remembered for the presentation of the ICV Controlling Excellence Awards on the first day of the event. With their participation, controllers secure "Knowledge for Tomorrow's Business" and also have the opportunity to network intensively. If you already know that you want to take part in the face-to-face event should, it is best to register as soon as possible. Because if you're fast, you can save. There is an early bird discount of 90 euros on the participation fee until March 6. The ICV members pay only 1,130 euros instead of 1,220 euros. Non-members 1,350 euros instead of 1,440 euros.
You can find more information and the link to register here: https://www.icv-controlling.com/en/events/congress-of-controllers-munich-ger.html?utm_campaign=fr%C3%BCh&utm_id=fr%C3%BCh&cHash=0055e389ef14fe6c3ea40d3d3b589e01