Interview with Katarzyna Żuławska, Head of the Work Group Lublin, Poland, financial analyst at Essentra Packaging Sp. z o.o. – the world's leading supplier of packaging for the pharmaceutical and cosmetics industry (picture from International Controller Congress in Poland, 2014)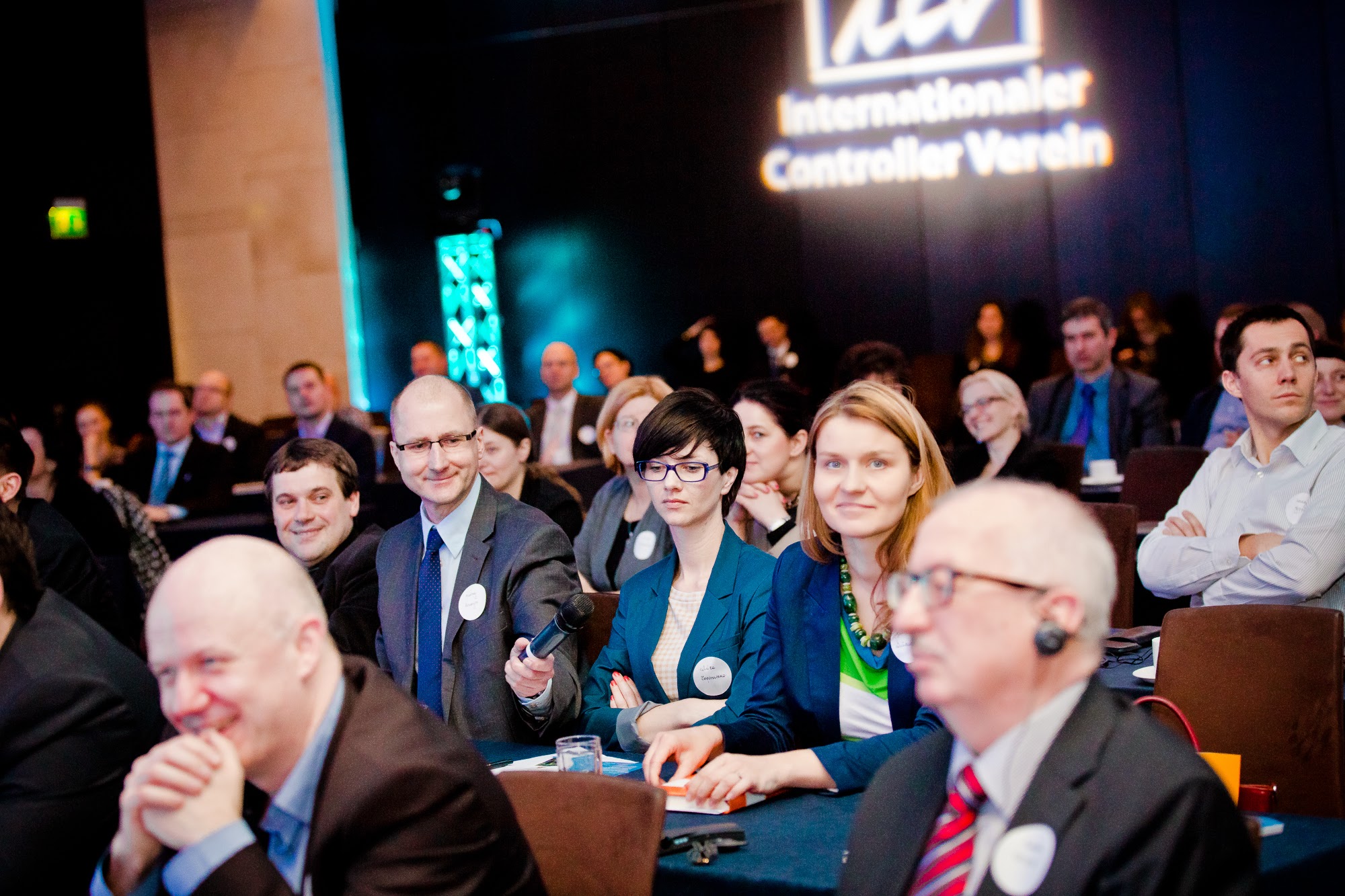 Every year you participate in the ICV congress in Poland, you also keep track of controlling trends. Last year you were at the Controller Congress in Munich for the first time. What differences can you see in the work of the controlling departments in Poland and Germany? Do you notice them at all?
I notice some differences, mainly when it comes to the role of controlling. In German companies controlling is much more important and controllers are business advisers to the board, who willingly follows their advices. In Poland the analysis departments have the task of preparing reports and summaries for discussion – decisions are taken at higher levels. The controlling department is this way rather a typical back – office – it prepares data and statements.
Is controlling a fiction in Polish companies then? Or is this too much to say?
A fiction is too much to say. I think that controlling tradition in Poland is much shorter than in Germany. I remember time when I started working 12 years ago: It was when analytical departments were created – at that time they were variously called, often analysis departments, rarely controlling departments. Fortunately, everything is evolving in a very good direction. You can see that the role of controlling is growing – but we need a moment before the financial controller actually becomes a business partner of the board.
What can we do to change that?
I think we all have to change in this direction. Regarding controllers themselves, in addition to expanding their hard skills and competences, I think it would be good for them to invest a little of their time into development of soft skills. They need to be able to speak the language of business and to translate into reality their excellent knowledge of economics and finance and ability to prepare reports. Because their partner on the other side does not always have such financial – excel – system knowledge.
Last year you visited the Controller Congress in Munich. Did you look for a solution to a specific problem, for knowledge, inspiration or for soft skills?
First of all, I wanted to meet people – because for me, the ICV means primarily people. I also wanted to get inspired – I think that such a congress is more a place to get inspired than to gain hard knowledge. It is not an event where we have workshops or can learn a particular method or methodology. But this is the best place to get inspired and establish relationships.
When we talked last year, you mentioned that after the Congress you would like to take a short vacation break with your family. Did you manage to?
Yes! And I'm in love with Bavaria – Congress was in May last year, we had a beautiful weather, I am also delighted with the tourist offer and attractions for families with children. We focused on Munich and the surroundings, but next time we would like to treat Munich as a base to go in the Alps. I do not know if it will be possible this year because of my son's first communion, but if not now, we will do it next year definitely!
What did you tell about at work when you returned? About the charms of Bavaria? What was the most memorable speech of Congress?
I talked a lot about the Congress, of course. I often participate in congresses in Poland, I was also at a large one just after my return from Germany – and above all I'm fascinated with the organization of the event in Munich! In 2017, there was a record number of people, over 600 participants and all was geared up. Really – this organization was something that delighted me, 10/10! A huge event, very well organized!
The speeches about the Deutsche Bahn and Zalando were the most memorable. I like when people are able to convey knowledge and inspire you – these were two sensational speeches. The speaker from Deutsche Bahn only had only photos in the background, on his presentation – he spoke from his heart: about the development of Deutsche Bahn, about how the strategy changed. A great speech! Zalando also, I think it was a good business model to show, combined with a very good performance.
I try to gain from such lectures – not only knowledge, but also inspirations, and methods how to speak and not be boring…
A great idea during the Congress were parallel clusters – three sessions to choose from, you can choose the most interesting themes. Of course, I chose Dietmar Pascher – I love to listen to him!
Congress is a big dose of expert knowledge – have you had any difficulties understanding speeches in English?
The level of translation was sensational. Anyway, just like at the congresses in Poland. Headphones were not bothersome to me, beautiful language, very pleasant voice. The translators even kept up with the translation of the funny fragments of the speeches – I did not have the feeling that the whole room was laughing, and I do not know why – I also laughed. Revelation!
So how to convince the board that controlling in the company is valuable and that it is worth investing in the development of employees?
I really appreciate Polish regional congresses, but I think that you also have to go to such international events abroad. These regional congresses often focus on similar topics, subjects are repeated. A congress abroad opens the eyes to what is happening in other countries. Up-to-date transfer of knowledge and trends between countries is available only this way because articles in the controlling press in the country focus also on Polish companies and Polish experiences.
It is worth paying more to see how some topics are developed in other countries, what's the approach. All the more so because the Germans have a lot of experience in controlling and the ICV itself does a lot, because expert work groups really focus on all current topics, such as e.g. Big Data or digitalization. The Congress is an opportunity to listen to new trends.
That's how I explained and convinced my boss – and it worked! I know that Polish companies are still reluctant to invest in congresses, trainings and soft competencies – that's why the controllers must be a good negotiator – if they want to go to the congress, they must work on their skills and show the value of the Congress in their later work.
Thank you for the interview!