Mike Prado, VP and Chief Procurement Officer, StanleyBlack&Decker, New Britain CT, USA; StanleyBlack & Decker's Long Term Financial Success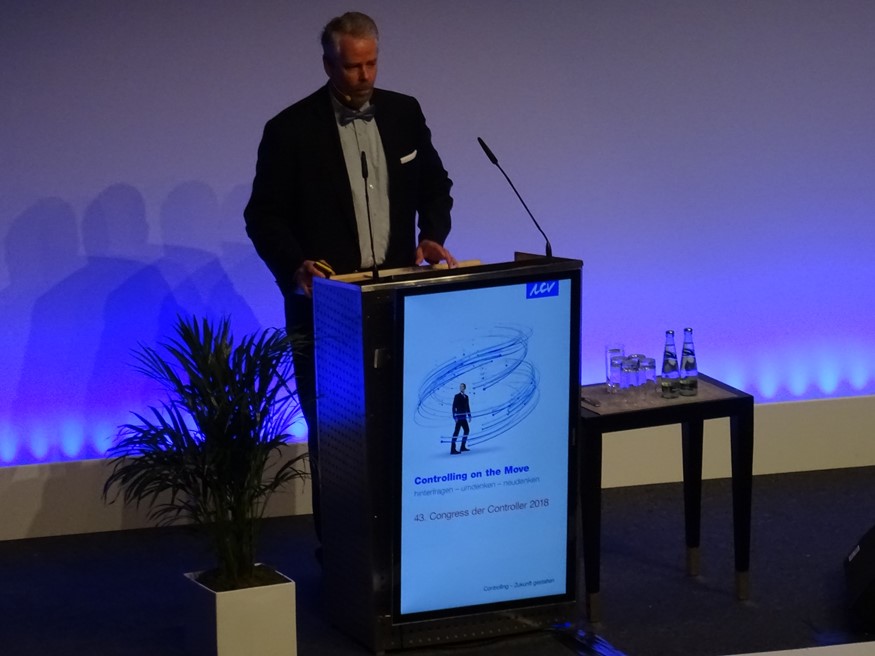 The second day of the Controller Congress 2018 started with a speech by Mike Prado who reported about the financial success of StanleyBlack & Decker.
First he introduced the company and some financial data: sales 2017: ca. $ 13 billion, cash dividend target: 1.4%, market capitalization about $ 26 billion. Markets: industry, security, tools and storage.
The strategic framework includes: continuous organic growth, selected markets, growth through selected acquisitions. Long-term: foreseen 4-6% organic growth. Total shareholder return since 2000 was 794%; the peer group had only 394%.
The Stanley Fulfillment System is the heart of operations at StanleyBlack & Decker. With Stanley Fulfillment 2.0, digital excellence in the fulfillment process is realized. The imperatives are: productivity must be protected and improved; the competitiveness is to be improved by "Advanced Analytics", developing talent management, promotion of local aspects (imports, exchange rates)
The improvement in productivity and working capital must be reflected in the income statement: 3-5% per year as a target. The operating margin is one of the main drivers in the company. Another success factor is to manage inflation / deflation. Global inflation puts pressure on all business sectors. Prado's call: How can we as controllers help manage inflation and deflation in our business areas?
Prado explained also aspects of risk management: Success factors are standardization and quantification, combined with the operational units. Risk Management consists of 6 supplier score metrics: relationship, performance, HR, financial health, environmental issues, disruptions in the supply chain.
Finally, he explained the purchasing measures for improving ROCE. There is a direct link between results and supply chain excellence.
Thomas Röttgen, Managing Director Finance, MAN Truck & Bus Österreich GesmbH (MTBÖ), Steyr; Cost controlling in restructuring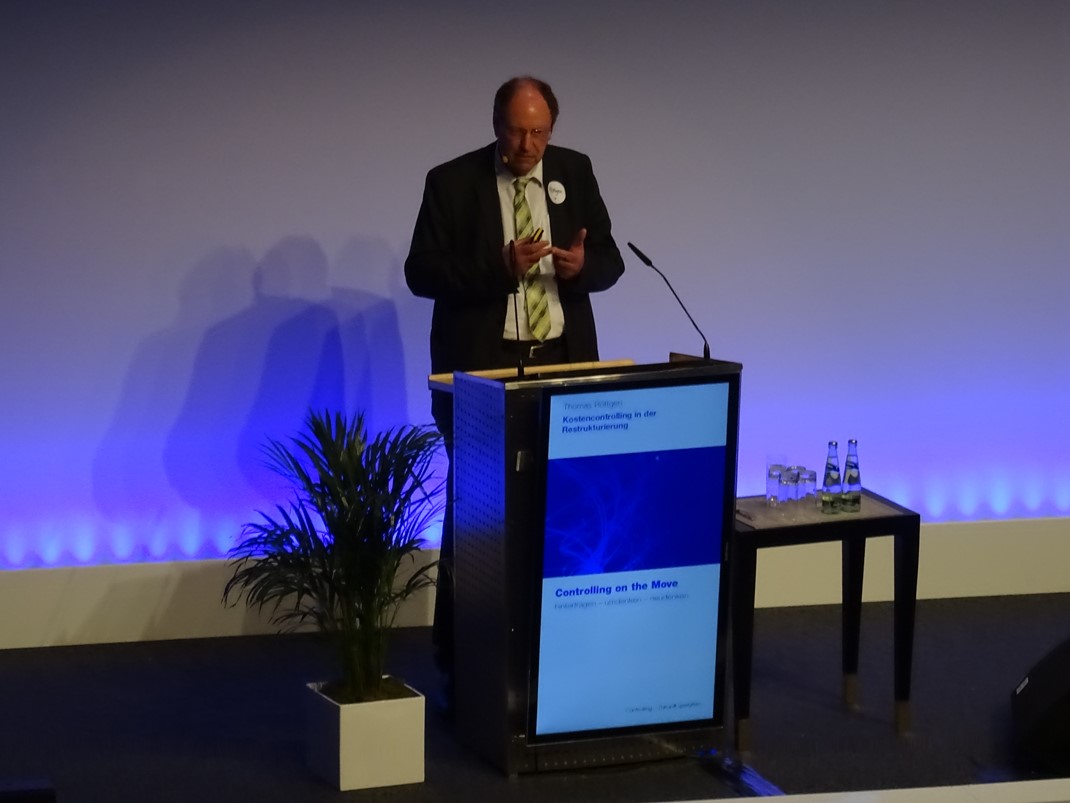 – Initial situation: The operating return is 5%; Target 8%; Utilization: only 65%; Comparison with the better Scania in benchmarking
– Objective exists for the 4 production sites; 2,100 employees will get a new job place within 2 years
– focus on: corporate interests and participation; confidentiality; industrial logistics; conclusion of site agreements; release of employees only with mutual consent; coordination via central project management
– Planning from headquarters – local implementation; productivity planning; personnel planning by location; profit planning; after the planning a project tracking has to be established. Every Friday afternoon, the projects were checked for 2 hours, in particular the personnel requirements planning;
– Implementation and current status: achievements: Salzgitter was closed; Expansion of component production SZ implemented; further projects are still being implemented;
– Success requirements for a successful restructuring: positive communication in words and pictures to employees; "celebrating" milestones; awareness of project and cost shifts; regular jour fix appointments at the management level; keeping an eye on the whole; positive involvement of co-determination