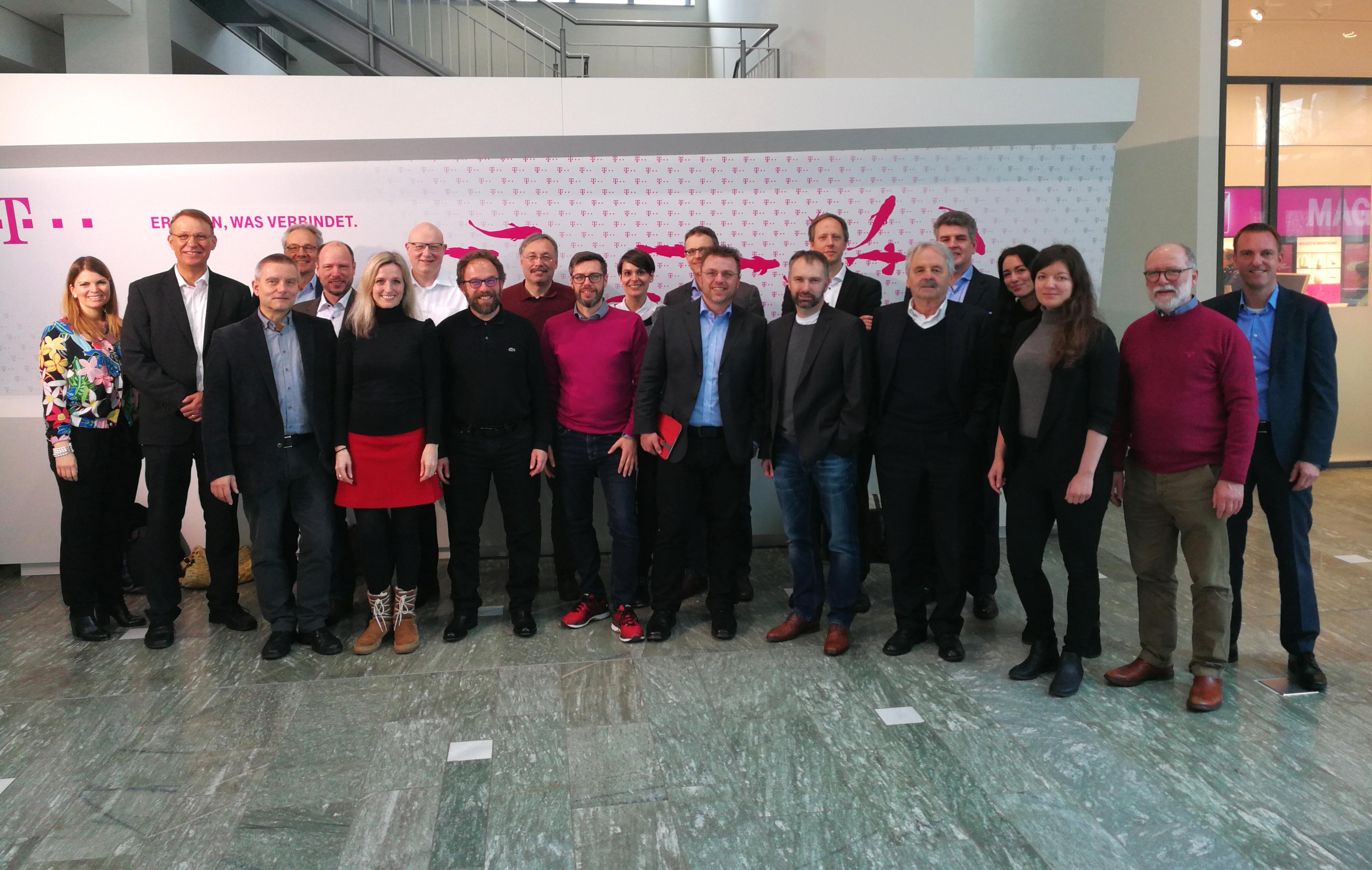 Where are the links between digital transformation and communication controlling? We dealt with this question at the meeting of the ICV expert work group Communications Controlling last Thursday and Friday in Bonn. Deutsche Telekom AG provided ideal working conditions at its corporate headquarters and deserves a big thank you for the generous hospitality.
At the start, Philipp Schindera, Head of Corporate Communications at Deutsche Telekom AG, provided insights into Telekom corporate communications in times of digital transformation. The expert work group participants discussed then what they heard in three working groups and derived insights for communication controlling in general. In the concluding discussion of the group results, Michael Schlechtriem, Digital Transformation & Development – Deutsche Telekom AG, helped with further information.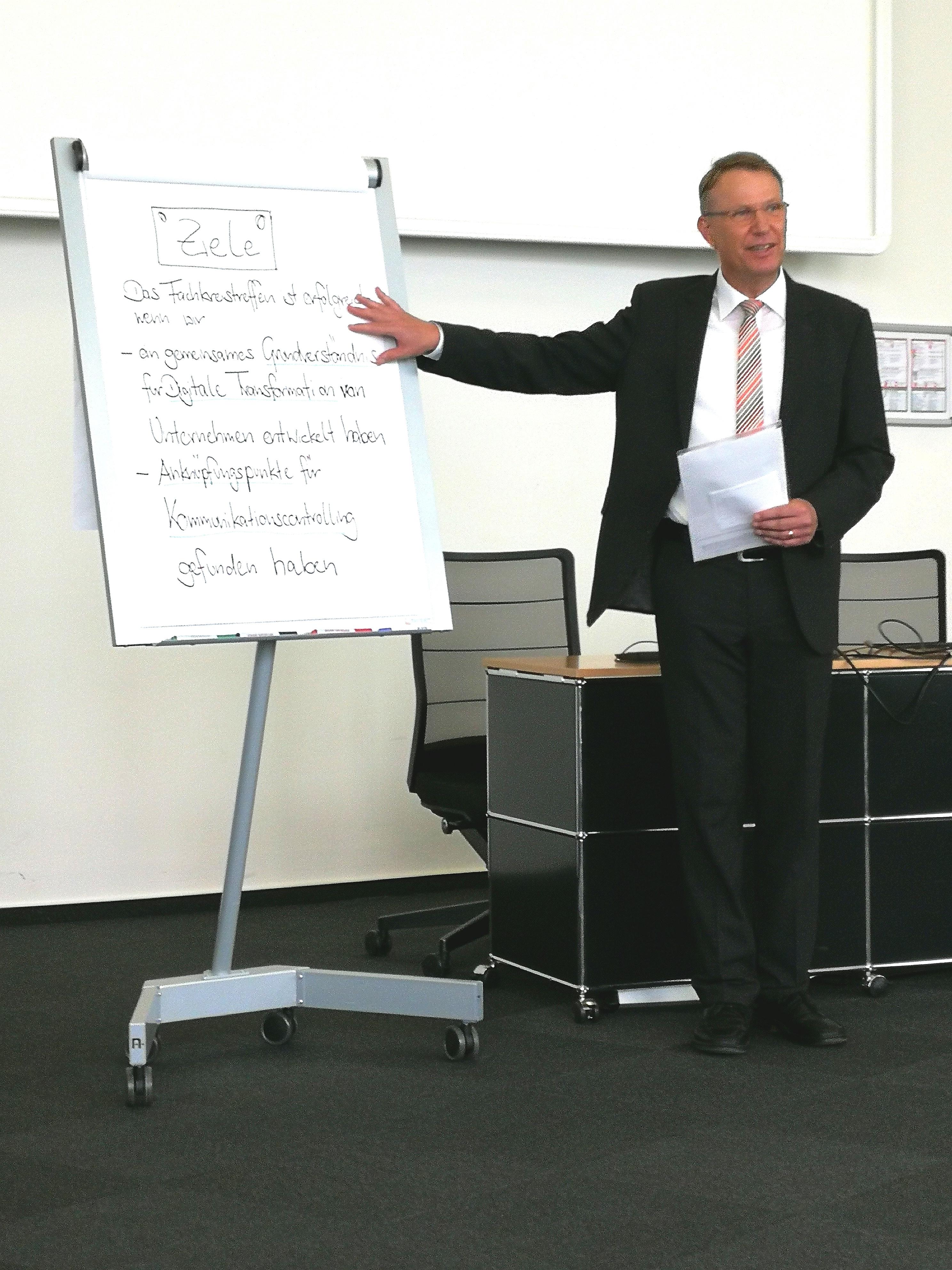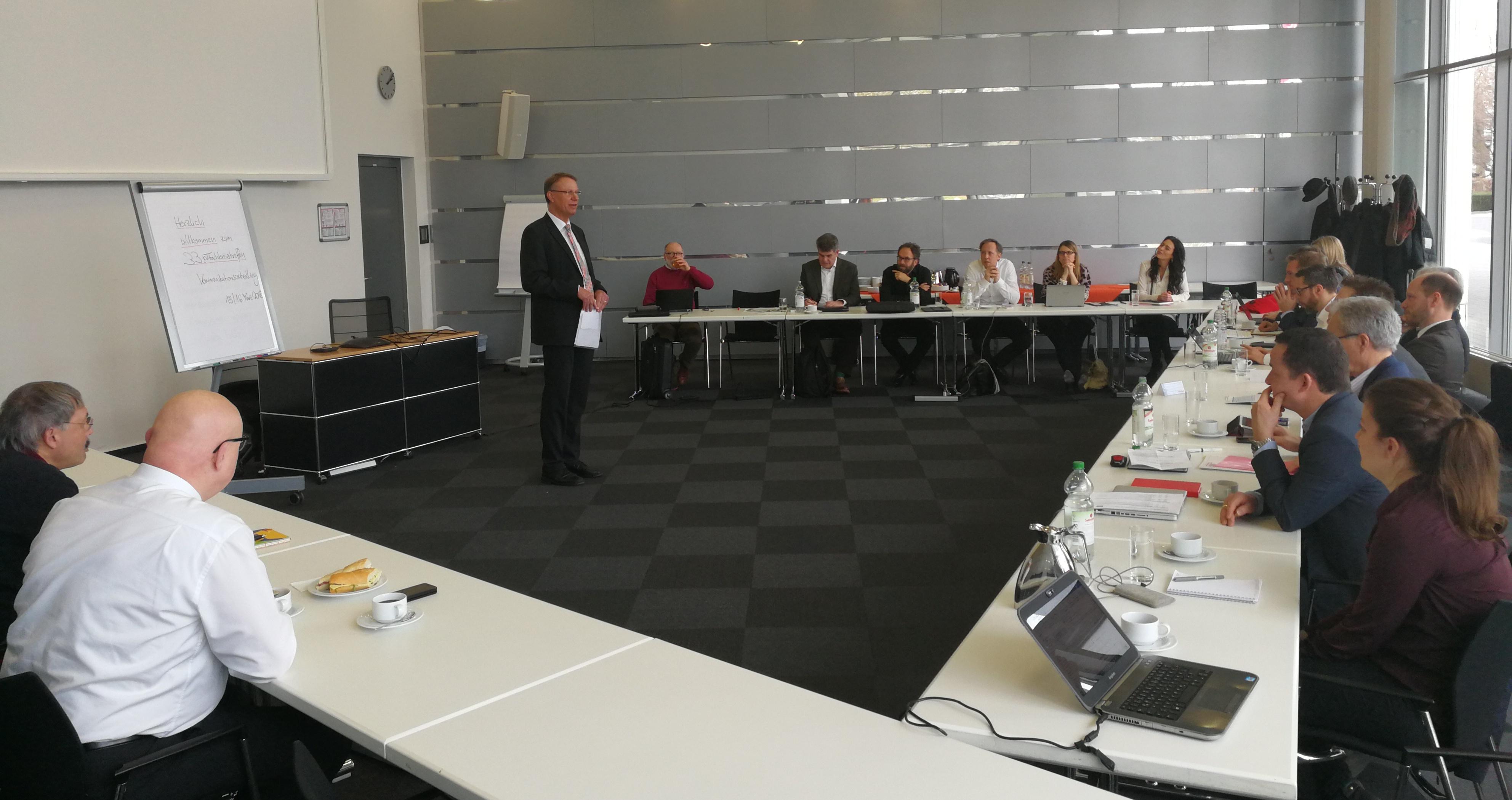 On Friday morning the ICV expert work group continued its work. The WG members Ludwig Schönefeld (Head of Corporate Communications of HOERBIGER Holding AG in Zug, Switzerland) and Walter Schmidt (Strategy Consultant, Executive Advisor at the ICV Board, Expert Work Groups Coordinator in the ICV) gave further strong impulses for discussion with their lecture "Digital Leadership and Challenges for the Communication Controlling". In view of the development of value chains to value networks, which has been accelerated by digitalization, they raised the question of how "corporate communication" can accompany this change. The discussion led in directions like "Does corporate communication have to go into the lead?" And what does "digital leadership" actually mean in practice? Participants agreed on the importance of these issues in view of the evolution from hierarchical to "mature" organizational structures.
The speakers made it clear that it is not clear exactly what the development is going to be. But, certainly, the digital future is already there. Communication management now has to adapt to profound changes. Here it is, since there are no "ready answers" to try new things. From the impulse lecture the expert work group derived questions about possible consequences for the communication controlling, which were discussed in subsequent group work. It was e.g about the future goals of corporate communications, their contribution to the emerging value creation networks: how will future goals be derived and how can the "new goals" be measured (KPIs)? Does the ICV / DPRG impact level model fit the role or task of the emerging value creation networks?
Exciting and heated discussions were held, and the participants of the symposium were very satisfied with the insights gained at the end of their 33rd meeting. Both days of intensive discussions clearly showed that digitalization in the context of communication controlling is for the participants about much more than just "data as a resource" or IT / analytics issues. They see digitalization much more comprehensively than a question of "attitude" and (corporate) culture.
The ICV expert work group Communication Controlling continues its work on this gripping topic at its next meetings: 28-29.06.2018 (Volkswagen AG, Wolfsburg) and 15-16.11.2018 (host not yet known).