It was the fifth year in row that Kontroling Kognosko held the ICCC – International Controlling Conference in Croatia –  the most prominent controlling event in Croatia under the auspices of the ICV.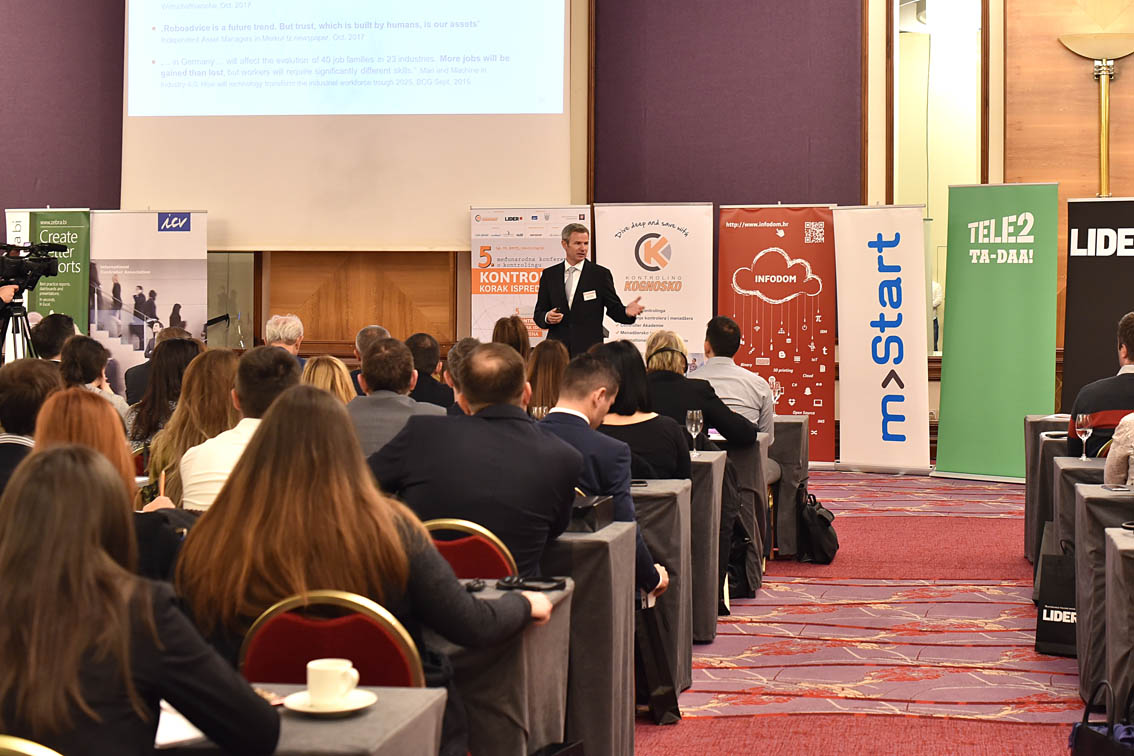 The keynote speaker was the partner and trainer of the Controller Akademie dr Klaus Eiselmayer who held the opening speech on the most recent global trends in the field of controlling with emphasis on the 4th industrial revolution and the influence of digitalization on the striking development of controlling.
Richard Zinoecker from Simon-Kucher & Partners from Poland held the presentation titled "The Real Selling Price – the neglected profit maker", and Igor Arbutina, FCCA, from TPA AUDIT, Croatia, talked about numerous news related to IFRS 15 – Revenue from Contracts with Customers.
Ilvana Ugarak and Emina Leka, young controllers from Orbico Sarajevo, BIH, presented a case study "Controlling as Change Initiator in Orbico, Sarajevo"
Tobias Riedner, Business Intelligence Analyst, Wittenstein, Germany, presented to the participants how IBCS functions in his company, and Alen Škugor, leader of BI department, TELE2, Croatia explained why Power BI represents an important step in the revolution of controlling.
The award for the best controlling project in Croatia in 2017 was given to Nestle Adriatic for the project "The Model of Achieving Uniform Prices". The author is Sanija Vnučec Panjkota – regional, business and sales controller for the category of children's food.
We were very proud of the fact that this conference attracted the largest number of participants so far, all of whom were very satisfied with the selection of speakers. Our intention for the next year is to be even larger and better, so we have already started preparations for 6 ICCC which will be held on November 15, 2018, also in Zagreb. Therefore, if you have a good presentation on controlling or an interesting case study and would like to share it with Croatian ICV members, please contact us at info@kognosko.hr