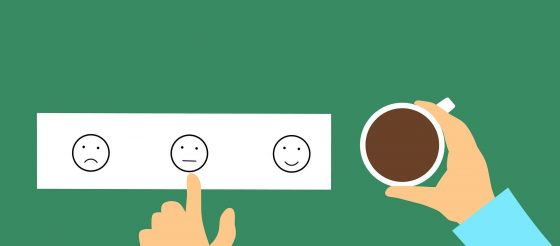 Im Rahmen des Forschungsprojekts "Künstliche Intelligenz in Governance, Risk & Compliance" führt die Hochschule Hamm-Lippstadt eine deutschlandweite Online-Umfrage zum Einsatz Künstlicher Intelligenz in den unternehmerischen Governance-Funktionen wie Risikomanagement, Compliance, Internes Kontrollsystem und Revision durch.
Durch die digitale Transformation vieler unternehmerischer Funktionen kann der Einsatz von Künstlicher Intelligenz in GRC-Bereichen Unternehmen unterstützen, zukünftige Bedrohunge vorauszudenken und so Krisen effizient vorzubeugen.
Prof. Dr. Eva Ponick, Professorin für Wirtschaftsinformatik, und Prof. Dr. Gabriele Wieczorek, Professorin für Stochastik und Risikomanagement,  untersuchen die gegenwärtige Situation in Unternehmen unter den Gesichtspunkten:
Wie stark arbeiten die GRC-Bereiche zusammen?
Werden KI-Methoden bereits im Unternehmen eingesetzt?
In welchen GRC-relevanten Bereichen werden KI-Potentiale erkannt?
Die Forschungsarbeit der beiden Wissenschaftlerinnen können Sie durch die Teilnahme an der Studie unterstützen. Die Teilnahme nimmt nur 10 Minuten in Anspruch. Ihr Mehrwert: Auf Wunsch wird eine Zusammenfassung der Ergebnisse nach Studienende zur Verfügung gestellt.
Hier geht es zur Umfrage:
https://www.soscisurvey.de/ki-grc/
As part of the research project "Artificial Intelligence in Governance, Risk & Compliance", the Hamm-Lippstadt University of Applied Sciences is conducting a Germany-wide online survey on the use of artificial intelligence in corporate governance functions such as risk management, compliance, internal control systems and auditing.
Due to the digital transformation of many corporate functions, the use of artificial intelligence in GRC areas can help companies to anticipate future threats and thus efficiently prevent crises.
Prof. Dr. Eva Ponick, Professor of Information Systems, and Prof. Dr. Gabriele Wieczorek, Professor of Stochastics and Risk Management, examine the current situation in companies from the point of view:
How closely do the GRC departments work together?
Are AI methods already being used in the company?
In which GRC-relevant areas is AI potential recognized?
You can support the research work of the two scientists by participating in the study. Participation only takes 10 minutes. Language: German. Your added value: Upon request, a summary of the results will be available after the end of the study.
To the survey:
https://www.soscisurvey.de/ki-grc/