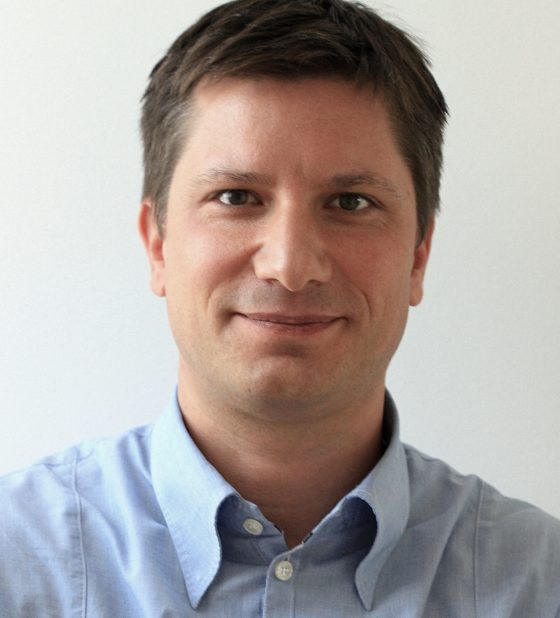 Zebra BI, a young dynamic software company from Ljubljana, Slovenia, with customers from 45 different countries, is the first non-German-speaking exihibitor of the Congress of Controllers. (The 42th Congress of Controllers, 15./16. Mai in Munich, will be translated live into English.) We spoke with Andrej Lapajne, CEO at Zebra BI, about his initiative, Zebra's relations with ICV, about the company and its aims.
Andrej, did you know that your company Zebra BI is the first non-German-speaking exhibitor in the history of our Congress of Controllers? What is that feeling?
Really? I did not realize that. It certainly makes me very proud! But of course, we will have German-speaking representatives at our booth and Zebra BI is available in the German language.
Why did you decide to come to an ICV congress as exhibitor?
The ICV Controller Congress is without a doubt the largest and most important event for controllers, FP&A and finance professionals in Europe. It's the annual meeting place for the European controlling community.
We have built Zebra BI to make reporting tasks as easy as possible for controllers. After getting excellent feedback from controllers who use our tool on a daily basis, we decided it is time to present Zebra BI live to the audience in Munich.
What are your experiences with ICV – in Croatia or in other countries?
I have nothing but positive experiences with ICV workgroups. I cooperate with the teams in ICV Croatia, Spain, Poland, Serbia, Slovenia. These are all fantastic and highly professional people for whom I have great respect and with many of them we have become good friends. We share our experience and try to help each other by bringing our specific expertise to the controlling communities in each country.
For example, I have just returned from the annual ICV Controller Congress in Poland where I gave a lecture on the IBCS reporting standards. Once again, I have met amazing people with many valuable and practical ideas. After all, most of them work voluntarily in ICV chapters and workgroups, because they believe in knowledge sharing and have a true passion for controlling.
What will you show in Munich?
We are especially excited, because we will present a brand new release of Zebra BI – the Zebra BI 2.0!
Zebra BI 2.0 will allow users to achieve complete automation of reporting in Excel. Now users won't have to leave Excel at all: even presentations can be done right inside Excel with the new Zebra BI "presentation" mode. Fully interactive "slides" without the PowerPoint!
There are also other new features that make the creation of IBCS-certified reports, dashboards and presentations in Excel easier than ever: the new Data Editor, a completely redesigned Style Editor, the ability to insert charts from multiple ranges and "grow" charts together with the underlying data, dynamic highlighting and more.
Please tell me in 3 sentences the most important facts about Zebra BI!
3 sentences? OK, let's try:
Zebra BI is already used by customers from 45 different countries on all continents of the world.
The Coca-Cola bottlers, Roche, SanofiAventis, SFGOV (San Francisco City and County), AXA, ProSiebenSat.1, FINMA, Amnesty International and many other companies and organizations use Zebra BI for reporting, building dashboards and creating business presentations.
It takes 1 minute to create an IBCS-compliant report with Zebra BI in Excel. If you use our ready-made report templates that have the charts already inserted I'd say it takes even less than a minute.
Andrej, allow me please a last question: What does "Zebra" mean in your company's name?
At one point, our chief developer mentioned that our column charts remind him of zebras. In an instant, we all agreed that Zebra BI would make a perfect name for our product.
Zebras have an excellent eye-sight. They have eyes on the sides of the head, giving them a wide field of view. Zebras also have night vision and it is believed that they can see in color. Like our product, zebras are fast and flexible. Their top running speed is 64.4 kilometers per hour and they can trot, canter, and gallop.
And finally, Dr. Rolf Hichert, the founder of the IBCS standard, calls the striped pattern that represents the forecasted data in business charts – the "zebra" pattern. ?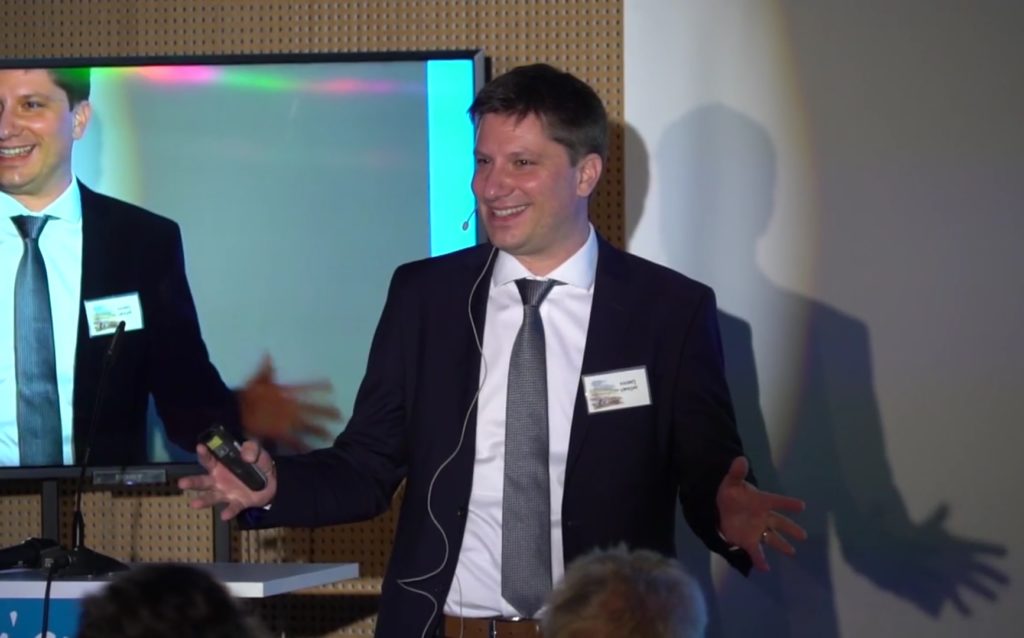 Andrej Lapajne, CEO of Zebra BI, gave a lecture at CIA 2017, the  ICV Controller Congress in Warsaw (March 31, 2017).