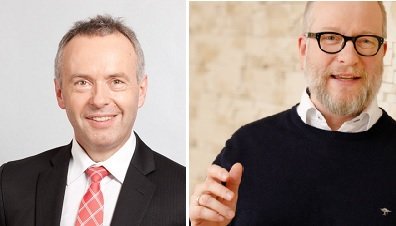 Am 11.11. (16-17:00 Uhr) lädt der ICV wieder zu einem öffentlichen wie kostenlosen ICV-Fachkreis-Webinar ein. Diesmal geht es um "Integrative Unternehmenssteuerung". Die Referenten, Frank Ahlrichs (links), Leiter des ICV-Fachkreises "Controlling und Qualität", sowie Benedikt Sommerhoff (rechts), Leiter Innovation & Transformation der Deutschen Gesellschaft für Qualität (DGQ), gehen dabei zunächst auf den Paradigmenwechsel in der Art, wie wir Unternehmen steuern, ein, denn wesentliche Rahmenbedingungen ändern sich. Danach widmen sie sich dem Thema Empathie, die sie als einen zentralen Faktor der Unternehmenssteuerung sehen. Sie stellen dann das Integrated Reporting-Framework vor, das einen integrierten Business-Ansatz (Integrated Thinking) bietet. Schließlich diskutieren sie Ansatzpunkte für die Implementierung von Integrated Thinking.
Da die Zahl der Live-Teilnehmenden an den ICV-Fachkreis-Webinaren limitiert ist, empfiehlt sich nun eine umgehende Registrierung.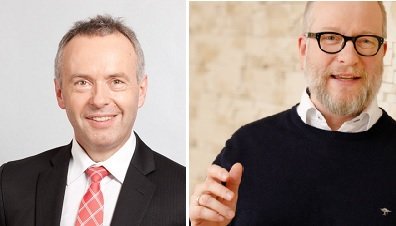 On 11.11 (16.00-17.00) the ICV invites again to a public and free ICV expert work group webinar. This time it's about "Integrative Corporate Management". The speakers, Frank Ahlrichs (left), Head of the ICV expert work group "Controlling and Quality", and Benedikt Sommerhoff (right), Head of Innovation & Transformation at the German Society for Quality (DGQ), will first discuss the paradigm shift in the way how we manage companies, because essential conditions change. After that, they focus on empathy, which they see as a key factor in corporate governance. They then present the Integrated Reporting Framework, which offers an integrated business approach (Integrated Thinking). Finally, they discuss starting points for the implementation of Integrated Thinking.
Since the number of live participants in the ICV expert work grouo webinars is limited, we recommend an immediate registration.