The second year in the row, the 9 ICCC was held on November 11-12, 2021 in English, online via YouTube. The theme was inspired by the rapid development of data analytics which undoubtedly influences the direction of traditional controlling towards new areas. The organizers were consulting company Kontroling Kognosko and media company Lider media under the patronage of ICV. They sent us a report from this event – thank you!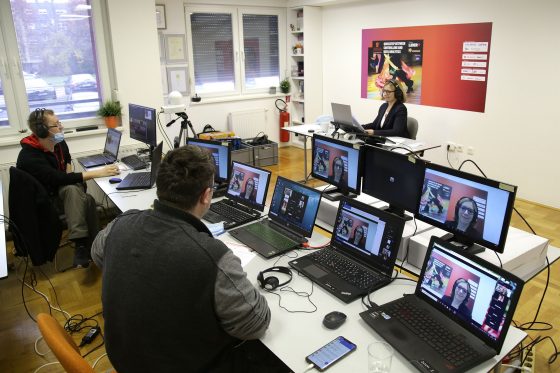 The two-day online conference gathered 14 exceptional speakers from Switzerland, Germany, Australia, Austria, France, the Czech Republic, Poland and Croatia. Almost 160 participants from many countries attended this conference. Topics included sustainability, predictive analytics, modern accounting for controlling, customer profitability analysis, storytelling with business data, hospital controlling, Monte Carlo simulation. We tackled many dilemmas, doubts, and questions regarding merging controlling and data analytics on both days.
Among all lecturers, we would like to highlight some:
Dr. Lukas Löhlein, Asst. Prof., WHU – Otto Beisheim School of Management (Germany) – Lucas held the presentation named "Predictive analytics in management forecasts: The role of social ties and local knowledge."
Romina Orešković, CFO, Orbico Group (Croatia), member of the WG ICV International, with her colleagues – Nikolina Bašić, Controlling Manager and Leo Rupčić, BI Reporting Manager – held the presentation named "Data challenges."
The following two members of ICV International Work Group – Luiza Arcab, Financial Controller, (Poland) and Jörn Ney, Innovation Manager, Eckert & Ziegler Strahlen – und Medizintechnik AG (Germany) showed us Monte Carlo simulation in the presentation "Liquidity planning under uncertainties."
Prof. Dr. Michael Wasserman, Ph.D., Professor of International Management, Münster University of Applied Sciences (Germany), and his colleague Paola Girotto, Quality and Document Control Consultant at the Janssen Pharmaceutical Companies, presented "Big green data: How controllers can use data analytics to drive sustainability throughout the organization."
Prof. Dr. Klaus Möller, Partner, Professor for Controlling / Performance Management, Director Institute of Accounting, Control and Auditing, University of St. Gallen (Switzerland), spoke about the "Flexible financial planning & forecasting – combining target setting and progress measurement using analytical driver models."
Prof. Dr. Imke Keimer, Professor, Lucerne School of Business (Switzerland), held the presentation about the "The digital maturity of management accounting" and Jens Ropers, Partner and Trainer, Controller Akademie (Germany), asked the question: who is leading the dance in the presentation "Data literacy as a core competence not only for controllers."
Reinoud van der Vliet, Head of Controlling, IT and ERP (Germany), presented the topic "How to successfully manage the challenge of digital transformation (in controlling) in small companies" and Melanie Holzapfel, Data Scientist & Chief of Staff, BTPeXperience Operations & Services, SAP (Germany), presented the "IBCS with SAP Analytics Cloud."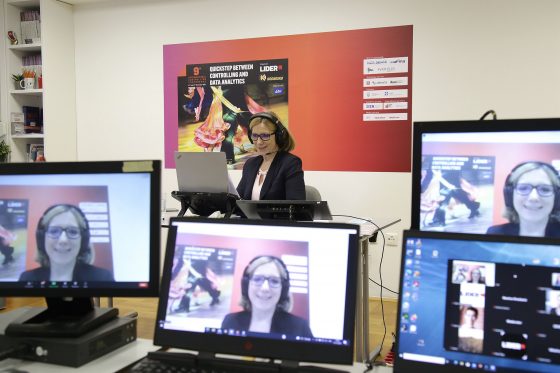 The conference moderator was Jasmina Očko, Controlling Consultant, Kontroling Kognosko (Croatia). She closed the conference with the topic "How to understand sales data."
We warmly thank all the speakers who did a really great job.
This conference was very well received with excellent feedback by many visitors. The conclusion is that this pandemic caused the conference to be extended to two days, and the largest number of speakers so far was gathered.
But of course, all participants report that we still hope that the next – the jubilee 10 ICCC should be held live – in Zagreb as in the good old days, in front of a packed hall of interested participants. If we are lucky, it will happen on November 11, 2022.