Controlling Intelligence Adventure (CIA 2021) – 15th ICV POLSKA Congress "New Reality of Finance and Controlling – uncertain business, digital future" began on October 11, 2021. The Congress was opened by Dr. Tomasz M. Zieliński – Managing Director of ICV POLSKA and Małgorzata Podskarbi – Member Of the ICV Management Board, Manager at Volkswagen Poznań. The event was organized in a hybrid form – participants had the opportunity to participate on-site in Warsaw in the Intercontinental Hotel or online.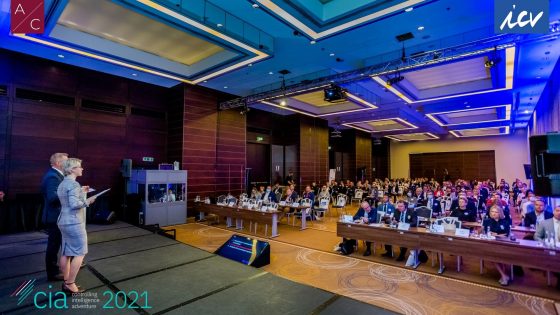 After the presentation of the Speakers and Congress Partners, Dr. Tomasz M. Zieliński and Małgorzata Podskarbi gave a lecture entitled: Future of controlling – competences and roles of controllers and the development of controlling processes. The presentation was prepared basing on the results of a survey on the future of controlling conducted during the ICV webinar. The study aimed to find out the level of competences of controllers and determining the current and expected in five years state of standardization and automation and the use of SSC in controlling processes
It turned out that one of the key competences of controllers is extensive experience in finance and controlling. The respondents also indicated communication skills as important competences in their work, defined as the ability to conduct constructive discussion, presentation and storytelling to the presented data, the ability to negotiate and mentoring for the management responsible for strategic decisions in the company. The area related to experience in the field of IT technology and analytics was the worst. Only slightly over 25% of respondents assess their competences in this area as high.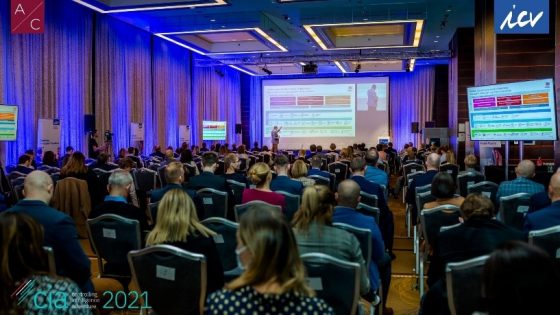 Future expectations regarding a high degree of standardization, automation and the use of SSC relate in particular to such processes as: planning, budgeting and forecasting, cost accounting, and management reporting. On the other hand, the areas of controlling, which today are very little standardized, automated and implemented by SSC, relate to direct support of managers by controllers, creative tasks and those related to building new business models and strategies.
The main conclusions of the 15th ICV POLAND Congress (CIA 2021) are:
The new reality introduces new working methods and challenges team management
The time of crisis is an opportunity to optimize and improve efficiency
It is necessary to increase the efficiency and flexibility of controlling processes
Managers' expectation is a business partnership
Transformation is needed, not just simple digitization
We develop competences in controlling teams related to new technologies and modern, agile management methods.
Marketing is needed in controlling.
We already invite you to the 16th ICV POLAND Congress (CIA 2022) – October 13-14, 2022, we see you in Poznań!