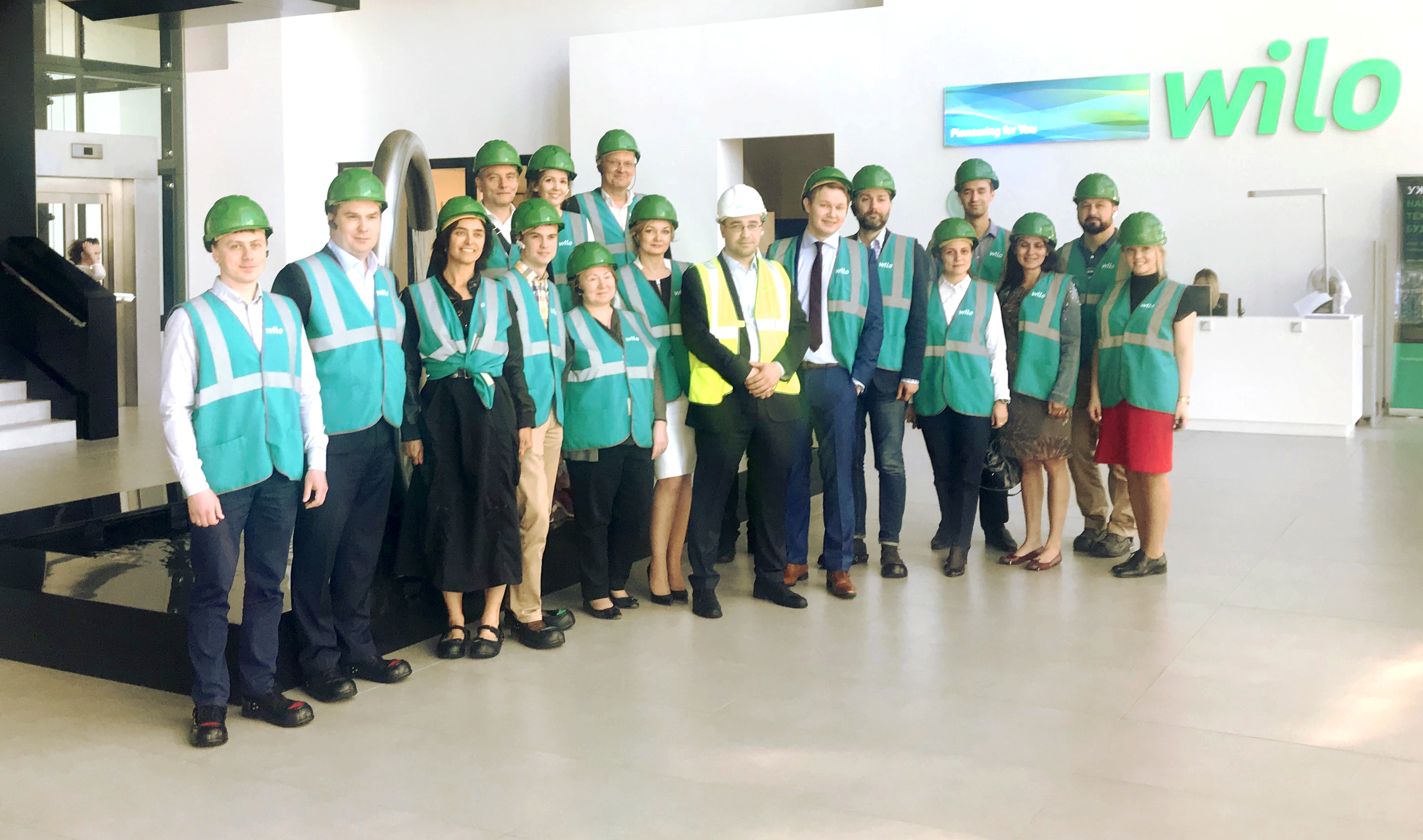 In particular the member companies of the International Association of Controllers (ICV) with branches in Russia, addresses the Work Group WG Moscow, that the ICV has run for over a year together with the German-Russian Chamber for Foreign Trade.
Last Friday, WG Moscow, founded on December 14, 2016, met for the ninth time. The WG already tried something new at one of its recent meetings: the members of the WG could take part in a live-streaming in remote locations such as St. Petersburg. This time there was another premiere: for the first time the work group met outside the premises of the Chamber.
The meeting took place at WILO RUS, the Russian branch of the global pump manufacturer WILO SE in Noginsk, a new business park on the outskirts of Moscow, First the generous hosts organized a tour in the company complex built in 2013-2016, then WILO RUS CFO Andrey Rozhnov gave a first-class presentation on his company's financial controlling. Participants took the opportunity to make many inquiries and lively discussions.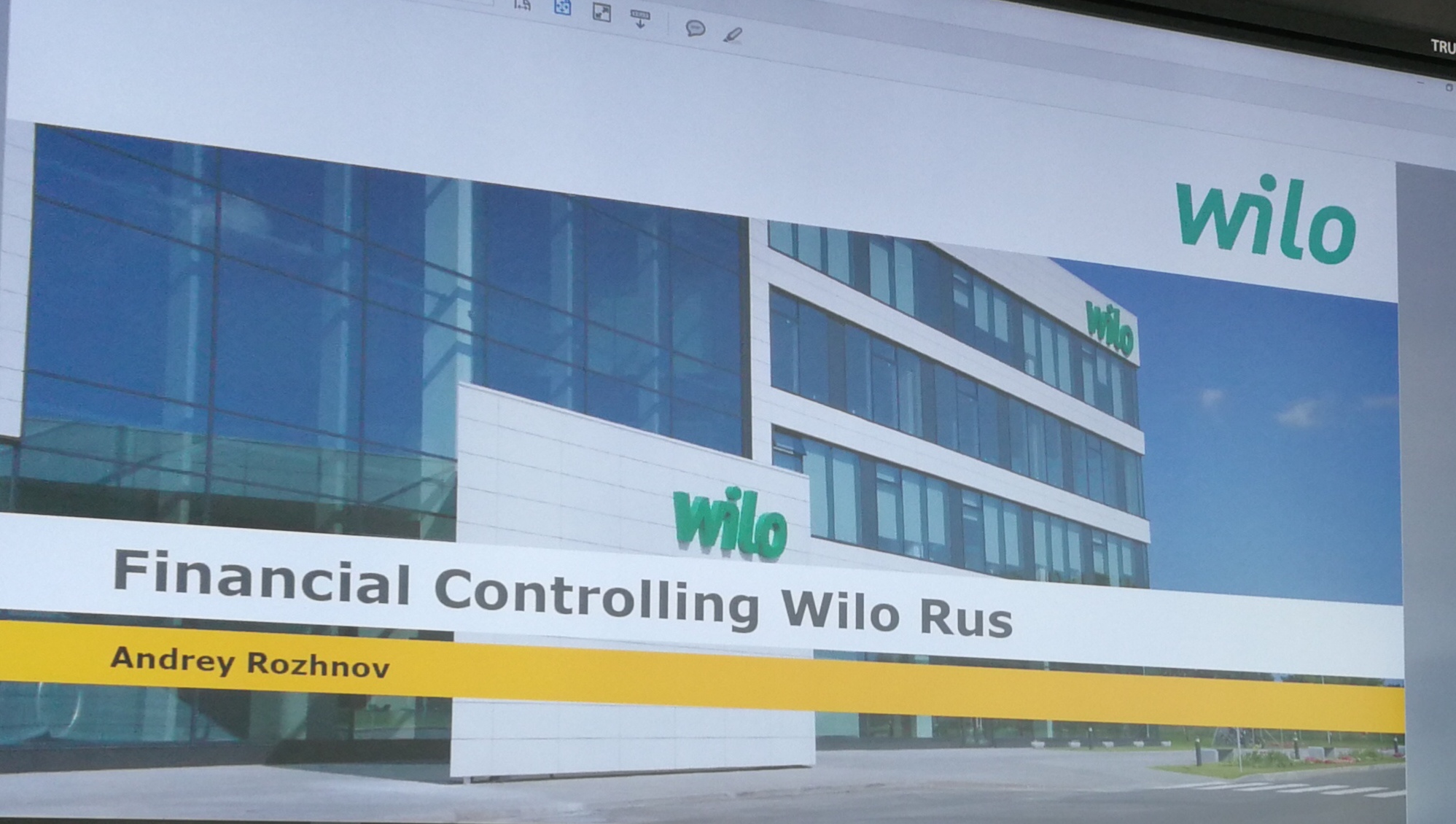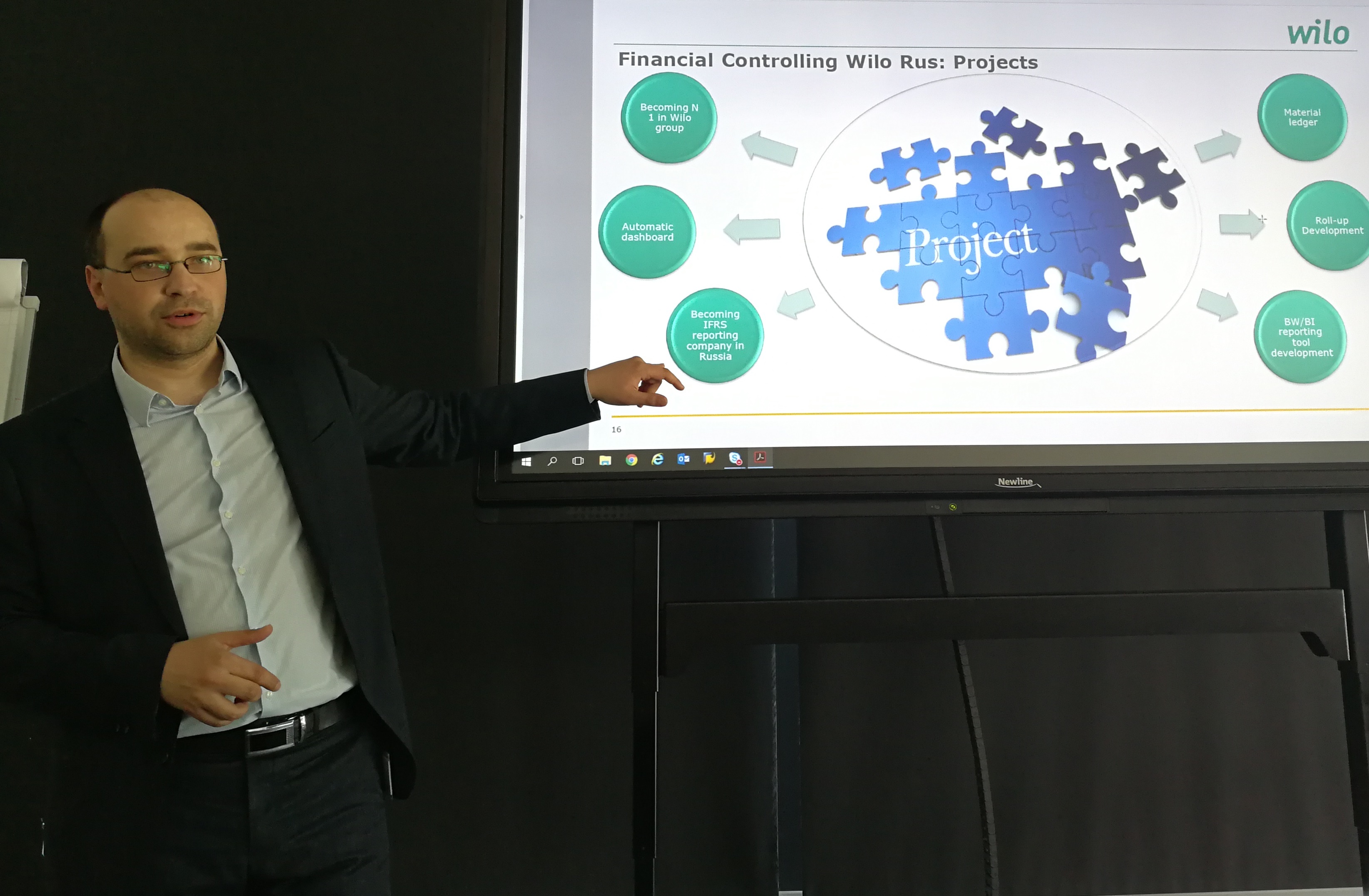 A warm thank you to the hosts of WILO RUS and our partner Chamber for Foreign Trade! And to the organizational team led by WG leader Georg Schneider (here in an interview with the Performance Manager Podcast) congratulations on a very successful work group meeting! If you are interested in cooperation with the WG Moscow, please contact Dr. Georg Schneider.)