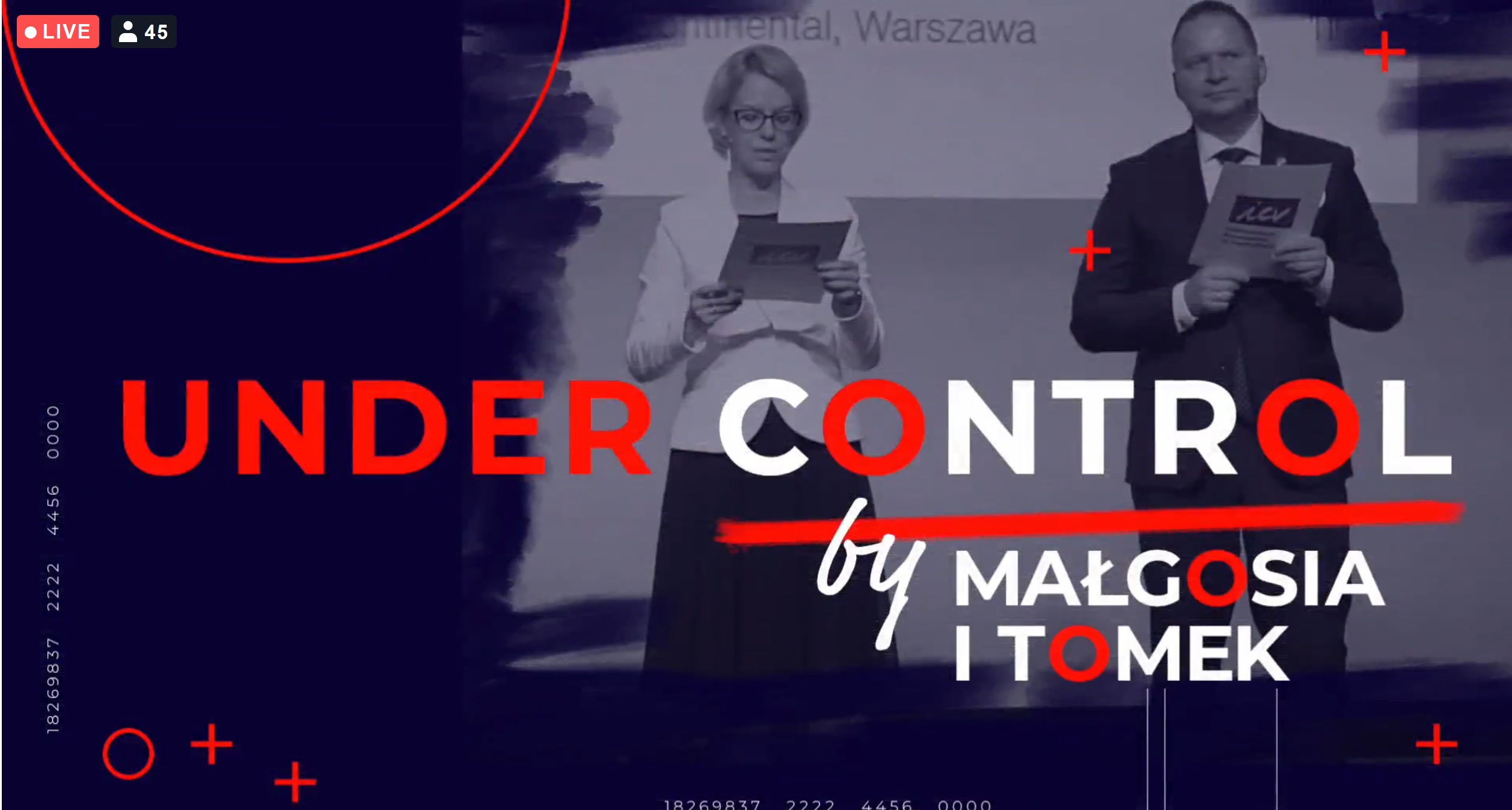 The 14th Controlling Intelligence Adventure in Poznań, Poland was planned for May 2020 – due to pandemic it had to be postponed and finally took place on September 14/15, 2020 as a hybrid event (on site and online) with an international reach. The speakers didn't have to risk getting infected with the coronavirus or quarantine – they could connect from their houses, this time from Romania and Germany. Also more than 200 participants could choose whether they would like to take part on site or online. About 100 of them met in Poznań and about 100 followed the event on a dedicated platform, also with possibilities to arrange meetings, take part in networking and visit partners' stands. 
The two-day event was summarized in six short statements by the moderating team "UNDER CONTROL" – Małgorzata Podskarbi, Member of the Board and Dr. Tomasz M. Zieliński, Managing Director of ICV POLAND:
The business partnership is the future of controllers.
COVID is a chance! A chance for good changes, new innovative solutions and new role of controllers.
High quality data is the future of modern controlling.
Controlling needs standardization.
Work of the controlling team is a marathon, not a sprint.
Controller is a change initiator and consultant – that's the new role of controlling.
A big organizational challenge caused by the pandemic turned out to be a great success and allowed controllers from Poland and abroad to discuss current challenges and new solutions in their everyday job.
The next Controlling Intelligence Adventure takes place on October 11-12, 2021 in Warsaw.
In the meantime the ICV invites to other controlling conferences and seminars (this autumn) – all online:
"MANAGEMENT IN AN AGILE ENVIRONMENT" – CTS Controlling Conference Switzerland: 30.09 (online)
"PREPARE FOR YOUR FUTURE" – CIB Controlling Inspiration Berlin: 7.11 (online)
"CONTROLLING: THE TIME TO WOW IS NOW" – ICCC International Controlling Conference Croatia: 12/13.11 (online)
"CRISIS AS A CHANCE?!" – CCS Controlling Competence Stuttgart: 26.11 (online)
"MASTERING THE CRISIS" – CIS Controlling Insights Steyr: 27.11 (online)
More about the ICV events: https://www.icv-controlling.com/en/events.html