Tula ist eine sehenswerte, alte russische Stadt, bekannt für ihren historischen Kreml, für Samoware, Harmonikas, Lebkuchen und Handfeuerwaffen. Zwei Eisenbahnstunden südlich von Moskau gelegen, war Tula am 17. Mai Ort des IX. Internationalen Controlling-Kongresses der Russischen Controllervereinigung. Mit dieser Organisation arbeitet der ICV seit vielen Jahren eng zusammen.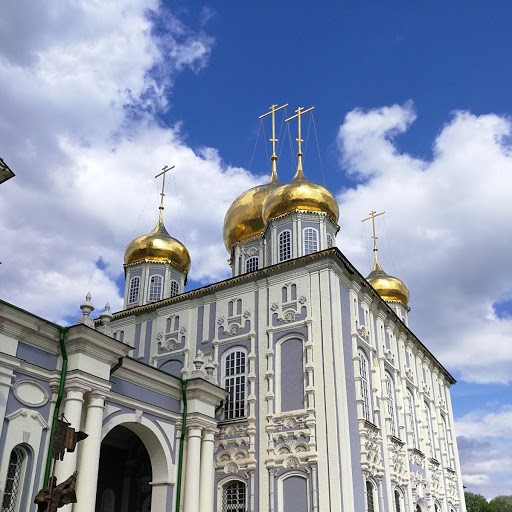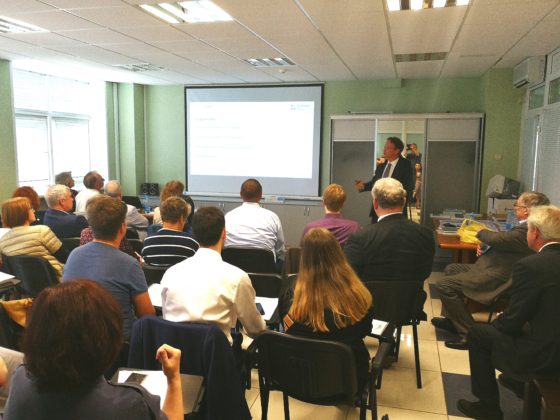 Deren Vorsitzender, Prof. Dr. Sergey Falko von der Moskauer Baumann Universität, hatte die diesjährige Tagung unter das Thema "Controlling in Wirtschaft, Produktionsorganisationen und Management: Chancen und Risiken der digitalen Wirtschaft" gestellt. Die Referenten kamen aus zumeist großen russischen Banken und Unternehmen der Energiewirtschaft. Als ICV-Referenten traten in Tula auf: der Leiter des ICV-Arbeitskreises AK Zürich-Ostschweiz, Prof. Dr. Wilfried Lux (Bild), Leiter Kompetenzzentrum für Fin. und Controlling, Fachhochschule St.Gallen (FHS), mit einem Vortrag über die Digitalisierung in der Schweiz, und der Leiter des ICV-Kommunikationsteams, Hans-Peter Sander, der über Neuigkeiten aus dem ICV, wie etwa den neuen ICV-Fachkreis "Future of Work", berichtete.
Im ICV arbeitet der gemeinsam mit der Deutsch-Russischen AHK gegründete russichsprachige Arbeitskreis AK Moskau. MitarbeiterInnen vor allem von ICV-Mitgliedsfirmen mit Niederlassungen in der Moskauer Region sind zur Mitarbeit eingeladen. Dazu bitte mit unserem AK-Leiter, Dr. Georg Schneider, direkt in Kontakt treten.
Tula is a beautiful old Russian city known for its historical Kremlin, samovars, accordions, gingerbread and handguns. Two hours by rail south of Moscow, Tula was the venue of the 9th International Controlling Congress of the Russian Controller Association on May 17. The ICV has worked closely with this organization for many years.
Its chairman, Prof. Dr. Sergey Falko from the Moscow Baumann University named this year's conference "Controlling in Business, Production Organizations and Management: Opportunities and Risks of the Digital Economy". The speakers came mostly from large Russian banks and energy companies. The ICV was represented by these speakers: the Head of the ICV work group Zurich-East Switzerland, Prof. Dr. Wilfried Lux (picture), Head of Competence Center for Finance and Controlling, University of Applied Sciences St.Gallen (FHS), with a speech on digitization in Switzerland, and the Head of the ICV Communications Team, Hans-Peter Sander, who reportred on news from the ICV, such as the new ICV expert work group "Future of Work".
The ICV works with the Russian-speaking work group WG Moscow, which was founded together with the German-Russian Chamber for Foreign Trade. Especially employees from the ICV member companies with branches in the Moscow region are invited to participate. Please contact our Head of the WG, Dr. Georg Schneider directly.